Kavos
Everything you need to know about working in Kavos summer 2022.
Apply Now
The Island Beach Resort
Included in your package is a full 28 night stay in our premier workers accommodation; Island Beach is the perfect place to call home whilst you earn a living in Kavos this Summer. Located just a 2 minute walk from the bright lights of bar street.
Your accommodation includes:
Amazing Apartments with Cooking Facillities

Spacious Balconies Perfect for Pre Drinks

Onsite Lively Pool Area

Poolside Bar and Restaurant

Weekly Cleaning

Games Room with Pool Table and Satellite TV
Optional Extras Include:
Air Con

Wifi

Safety Deposit Box

Laundry
In Resort Costs:
€5 Eco Tax
€50 Refundable Hotel Deposit
One Full Months
Accommodation
Help With Further
Accommodation
Exclusive Party
Intro Week
Your First Week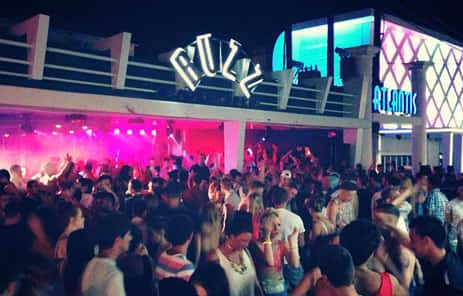 Day 1


Wednesday

Okay, its your first night in Kavos so that call for one thing and one thing only…time to get messy. Starting with a 2 hour free bar in the hotel and then hitting some of the best (and cheapest) bars that the infamous Bar Street has to offer before ending our night in Kavos biggest club, Prepare yourself and remember its a marathon not sprint!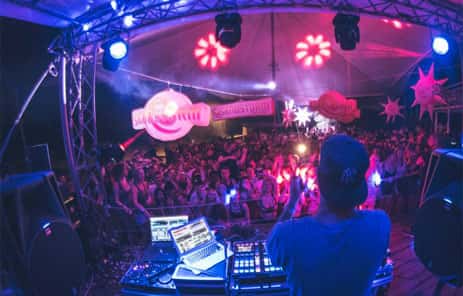 Day 2


Thursday

After a heavy night theres no better hangover cure than sunbathing around the pool with a ice cold cocktail. Recharge the batteries ready for hands down Kavos's biggest weekly event, SANDSTORM is here and is hosted at our very own Island Beach Resort. With exclusive discount for Summer Takeover guests this simply can't be missed!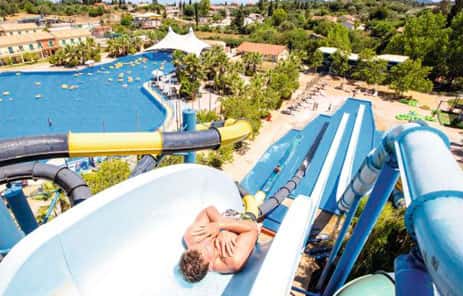 Day 3


Friday

It's Friday which means its time to explore the best water park in Kavos. A firm favourite with Summer Takeover guests past and present. Now that we have the first few big night out of your system its time to get working on that dream summer job, so have a quiet one and make sure your up early.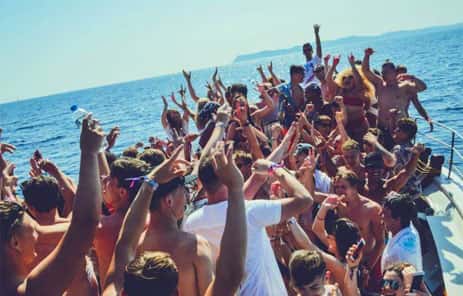 Day 4


Saturday

It's Saturday, our favourite day of the week. Today is about one thing, The SANDSTORM Boat Party (not for the faint hearted). A guaranteed sell out and a must do on the Kavos party calendar. Another event where our guests receive exclusive discount so you have a bigger budget to have a good time on board!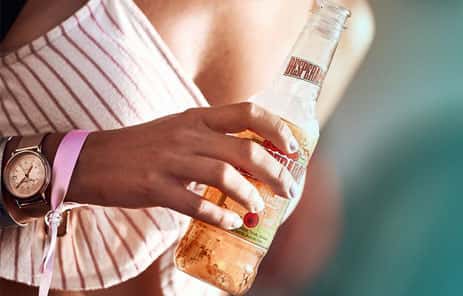 Day 5


Sunday

Fix up, look sharp, today is all about securing that perfect job you have dreamt about! Remember you only get one change to make a first impression. after a long day on the job hunt its time to chill, nothing beats a Sunday BBQ, pop the top off a corona sit back and relax. For the brave few that are still standing after the first few days a night out down Bar Street Awaits.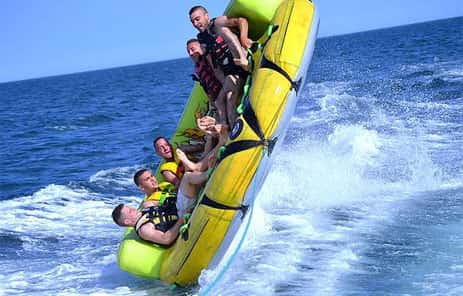 Day 6


Monday

Today is a must do, we are out in force to the best beach Kavos has to offer. think inflatables, ringos, water skiing, jet skiing and much more. For those who are up for the challenge simply sit back and chill on a white sandy beach while topping up your tan! The perfect way to spend your Monday in our eyes.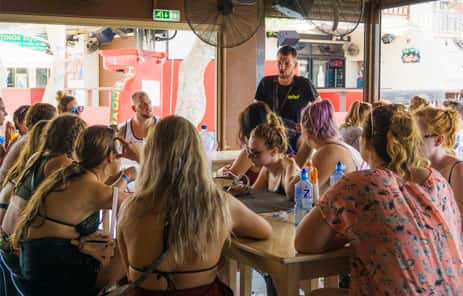 Day 7


Tuesday

For those who haven't secured their perfect summer job just yet, Let's get down to some serious graft, come meet the rep team in the pool bar at 12pm, from here we will have a list of all the jobs we have available and match you up to something that we hope is a perfect fit for you! Please attend if you are serious about finding that dream summer job!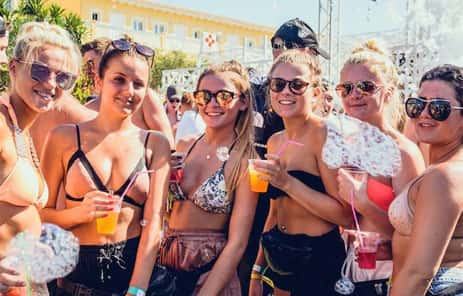 Day 8


And Beyond...

Now your first week is over its time to settle down into the real Kavos workers lifestyle. Hopefully you have now secured your dream job working in Kavos. However, if not please don't hesitate to speak to yourreps, they are there to help you every step of the way. For those looking stay longer than the first month we have a limited number of spaces available for ST guests throughout June, July & August.
* All Event Tickets Sold Separately