Ibiza
Everything you need to know about working in Ibiza summer 2022.
Apply Now
Hotel Rosamar
Included in your package is a full 28 days in our premier workers accommodation; Hotel Rosamar is the perfect place to call home whilst you earn a living in Ibiza this Summer. Located in San Antonio Bay just a short stroll from Ocean Beach Club.
Your accommodation includes:
Spacious Apartments with Cooking Facilities

Huge Balconies Perfect for Pre Drinks

Onsite Lively Pool Area

Poolside Bar and Restaurant

Weekly Cleaning

Air-con Included

Games Room with Pool Table and Satellite TV
In Resort Costs:
€61.50 Eco Tax
€50 Refundable Hotel Deposit
One Full Months
Accommodation
Help With Further
Accommodation
Exclusive Party
Intro Week
Your First Week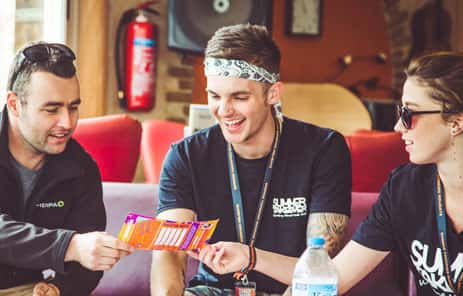 Day 1


Wednesday

Your first day on the beautiful white isle is finally here! After a long day of travelling let our reps welcome you to Hotel Rosamar - Your home for the next 28 nights. Once your rep meeting is all done and you have been checked into your room join the other guests down by the pool for a few cold beverages. As the sunsets and the rest of the guests arrive we will take you to a few local bars to get you truly acclimatised. Prepare yourself for the Summer of a lifetime.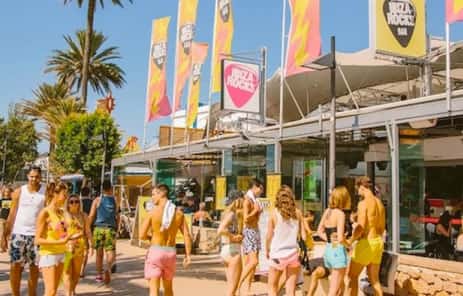 Day 2


Thursday

Shake off your hangover as we get you ready to find your dream job. NIE numbers are a vital part of securing a job in Ibiza getting the processed as soon as possible is essential. We will be taking small groups of guests at a number of different times to get your NIE numbers processed more info on this will be given to you in the welcome meeting on your first day. After a long day its time to get yourself dressed up as we take over Ibiza Rocks Bar for a family meal and a few cocktails.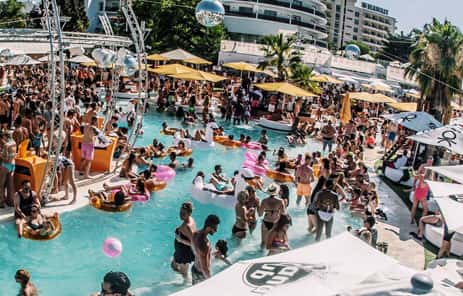 Day 3


Friday

For those who missed out on going over to get your NIE numbers processed yesterday we are running numerous trips today as well. Remember your NIE number is vital and it is illegal to work in Ibiza without one so do not miss your chance to get yours processed if you are serious about working in Ibiza this Summer! Once the NIE's are out the way its time to hit up one of Ibiza most iconic spots for the ultimate day party. Ocean Beach needs no introduction.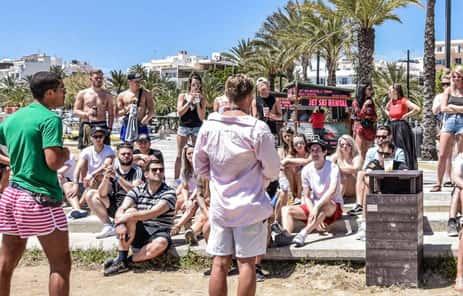 Day 4


Saturday

Today is one of the most important days on your first week as we try and line you up with your dream summer job. Sit back, relax and leave it to us as we host our own recruitment fair with employers from all over the island attending. Remember you only get one chance at a first impression, so make it count.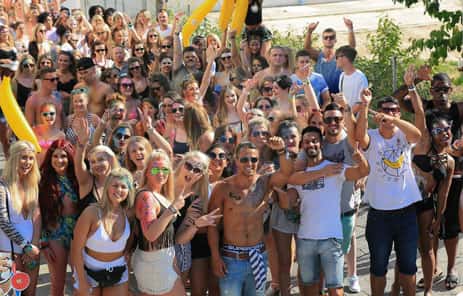 Day 5


Sunday

After an action packed first few days its time to top up your tan by the pool. Pop the top off a Corona and we will fire up the BBQ for an ultimate chill out day. When dusk ascends its is time for one of the most unique events Ibiza has to offer. Let out your inner animal at Zoo Project one of the longest running events on the island. With exclusive discount on entry to Summer Takeover guests its one you dont want to miss. TOP TIP - Ask your rep about season passes for huge discounts.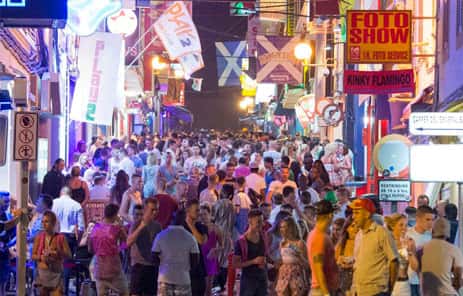 Day 6


Monday

For those who haven't secured their perfect summer job just yet, Lets get down to some serious graft, come meet the rep team at the pool bar at 12pm, from here we will have a list of all the jobs we have available and match you up to something that we hope is a perfect fit for you! Please attend if you are serious about finding that dream summer job!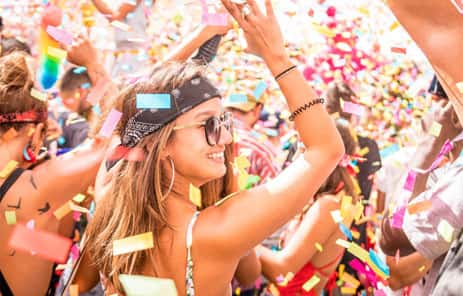 Day 7


Tuesday

The final day of your welcome week is here. Doesn't time fly when your having fun. Its only right after a hard week of searching for your dream job in Ibiza we blow of some steam in style with probably one of the biggest bar crawls you have ever seen as we hit 4 of the best bars that San an has to offer. Take advantage of your ST discount bands in Linekars, Ibiza Rocks, Itaca and Plastik and remember all these places have previously employed ST workers so make a good impression.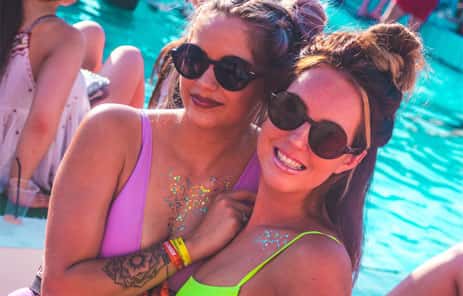 Day 8


And Beyond...

Now your first week is over its time to settle down into the real Ibiza workers lifestyle. Hopefully you have now secured your dream job working in Ibiza, however if not please don't hesitate to speak to your reps they are there to help you every step of the way. For those looking stay longer than the first month we have a limited number of spaces available for ST guests throughout June. These spaces sell out fast so book your second month online as soon as possible to avoid missing out!
* All Event Tickets Sold Separately